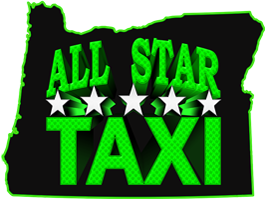 We appreciate you, now buck off!
All Star Taxi believes you, the customer, are the star! So, in celebration of the successful 1st year, we made t-shirts. Of course, we'd love to give every passenger one but it's just not possible.
So, instead… we'll sell you the shirt and then knock a buck off of every ride you take while wearing it. Wear it as many times as you want!! You can order your shirt from the driver, the dispatcher, or by mailing one of the order forms displayed in the taxis. The quality, 100% cotton shirts are professionally printed and delivered to you. Price includes shipping and handling.
There are 2 shirts to choose from:
All Star Customer Shirt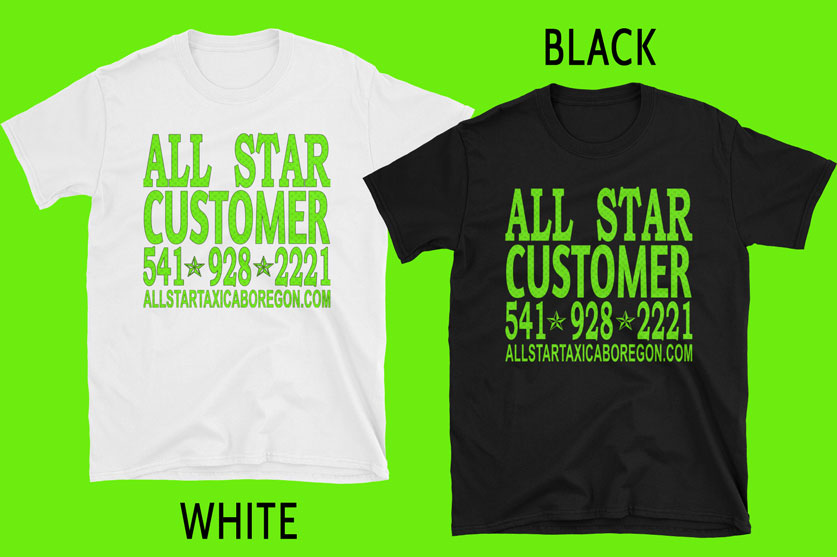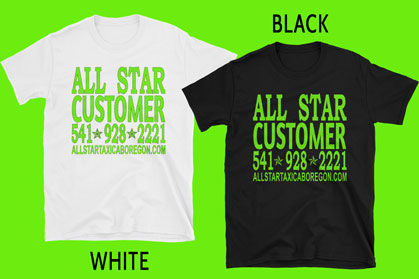 Quality medium weight t-shirt with front side DTG (direct to garment) print. Available in black or white. SM-XL – $28.00
(2X and 3X slightly higher)
Buck Off! I Take All Star Taxi...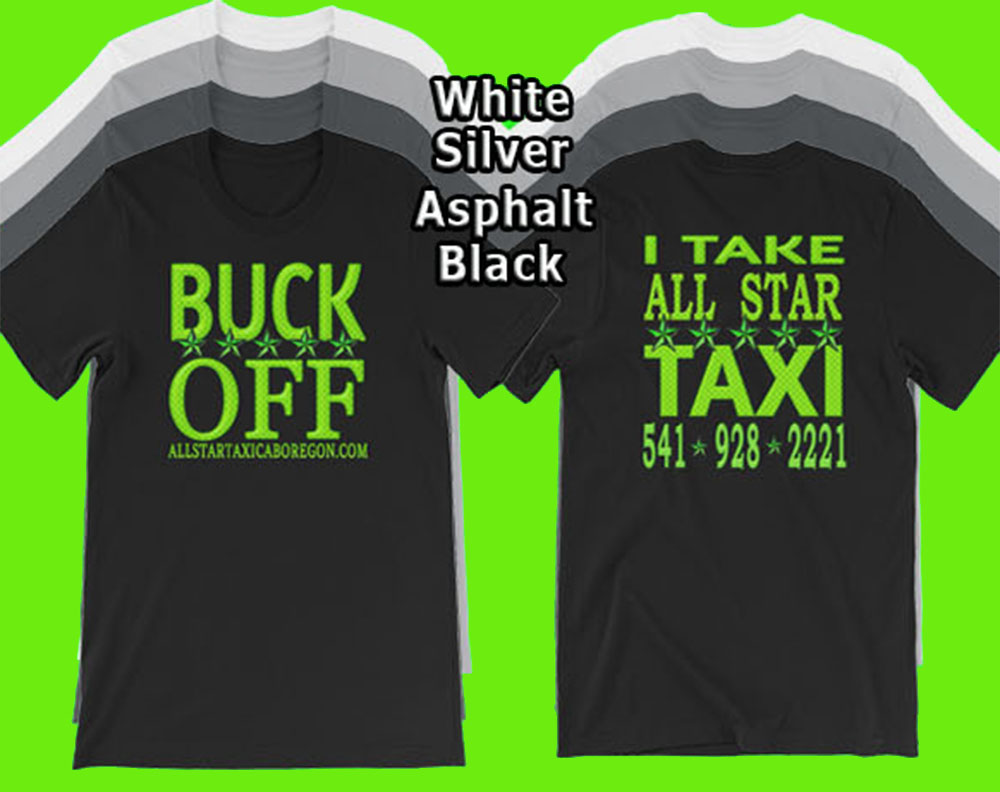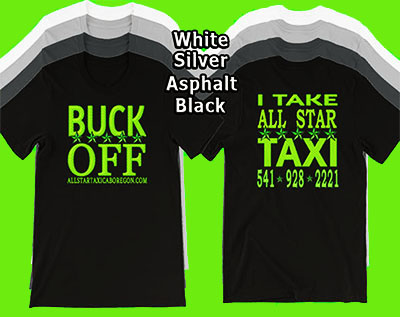 Thick, heavy weight premium t-shirt with front and back side DTG (direct to garment) prints. This is the shirt to buy for years of use! Available in asphalt, black, silver, and white. SM-XL – $38.00
(2X, 3x, and 4X slightly higher)